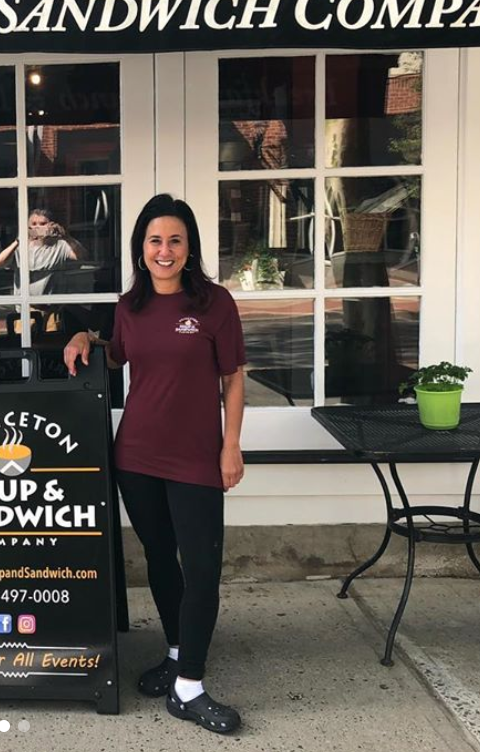 Lisa Ruddy, Partner & President
A graduate of FIT and holds a BAS in Marketing Sales Management. She worked for Nordstrom department store through my four years of college and was promoted to open their new Freehold store and manage their women's wear department. It was there that she learned that quality and service go hand-in-hand, there is no room for compromise on either. She oversaw hiring and training for over 25 women in my division. She learned that fantastic employees who share the same vision and growth is impossible. It was at Nordstrom, that she also learned with great teamwork and collaboration success is inevitable. Through sourcing quality vendors and relationships, she could pass this success on to our customers. Hard work and determination was at the forefront of her success and the success of her teams.
After a fantastic 7 years with Nordstrom, she took time off to have my three beautiful children and she was fortunate enough to stay home with them for a few years. When my oldest was 10 and my youngest was 4 was when the idea came to us that "Princeton" did not have a "soup shop" in town. Her husband and her were customers of Princeton and enjoyed all the fine shops, restaurants and culture that Princeton had to offer. We saw a "niche" for a soup shop; after all, there were tons of ice cream shops, coffee shops, restaurants etc. So, they began their search and conversations with Palmer Square Management to become the soup proprietors in town. It has been met with much hard work, joy, satisfaction as they watched it grow and expand over the years. The most rewarding for them is watching their three children grow up with our shop, work at our shop and learn what it takes to run a small business and be so fortunate in such a diverse town as Princeton. She applied her service and training in retail to the food industry and continue to enjoy and feel fortunate for all the relationships they have made in Princeton.