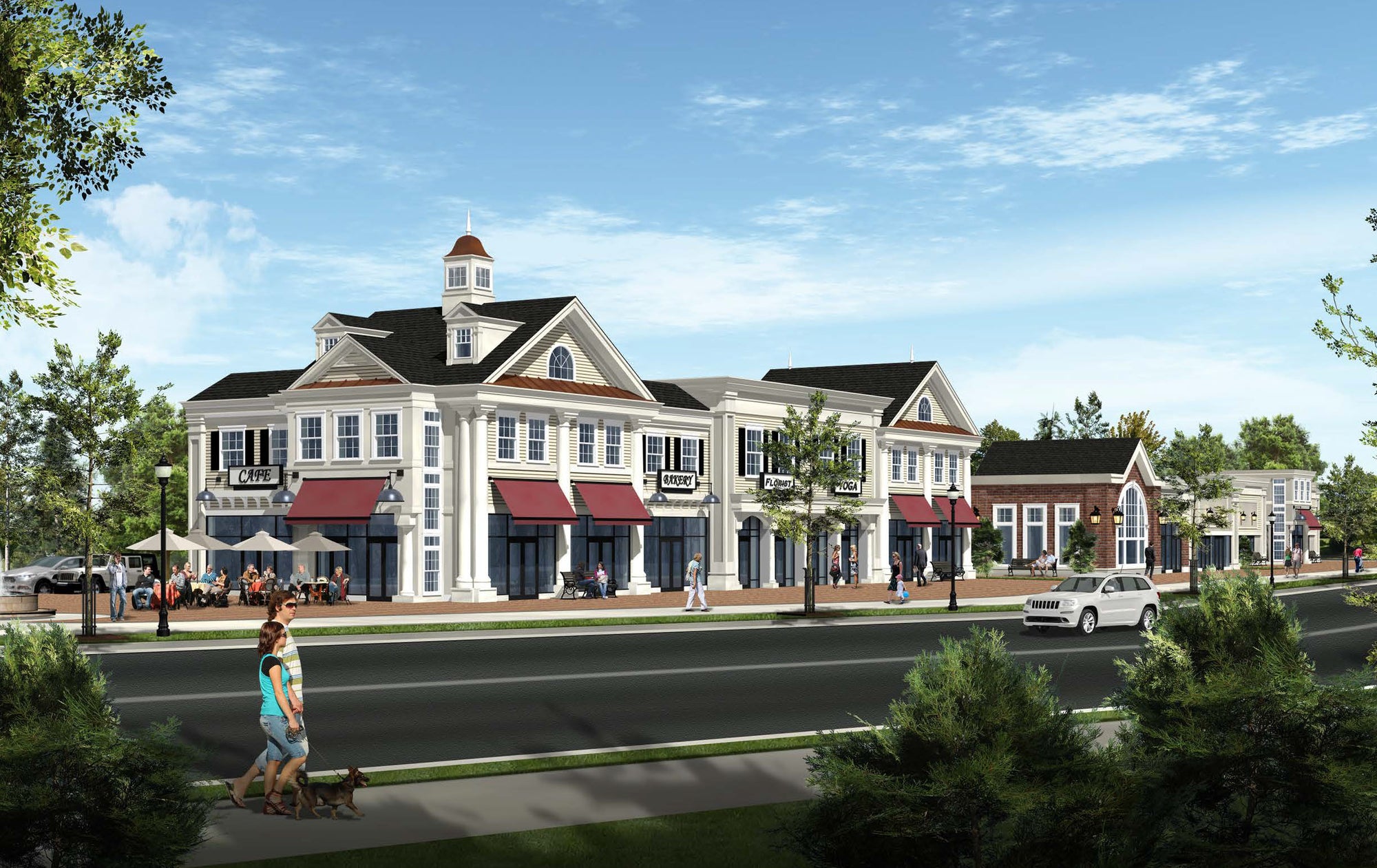 We're Now Open!
Exciting News! Our Second Location in Cranbury, NJ is Now Open! Menu Down Below.
Thursday, December 7 2023
We sell out of soups fast, please call us later in the day to make sure we have the soup you want!
dairy free, gluten free, low fat
vegetarian (includes eggs)
vegan, gluten free, low fat
Breakfast served all day
+ Pork Roll or bacon - 3
3rd Fried egg - 2
Egg whites only - 4
Swiss cheese - 2
American Cheese - 2
Specialty Cheese - 3 (Havarti or cheddar)
Avocado - 2.50Bagel -1Gluten Free Bagel (plain, everything or sesame/poppy) -2.50
Hot peppers, tomato, onion, bell peppers, olives - ea 0.50
Butter - 3.25
Cream Cheese - 3.50
Veggie Cream Cheese - 3.50
Scallion Cream Cheese - 3.50
Lox Cream Cheese - 4.50
Butter - 3.25
Cream Cheese - 3.50
Fresh Lox, Tomato, Pickled Onion, cream cheese and capers.
7 grain thick slicked bread, chipotle mayo, sliced tomato avocado mix (avocado, lemon juice, cilantro, s/p, & old bay)
Add Bacon - 3
Add Fried Eggs 2
Add Lox - 8.50
Jalapeño, Cilantro, Bell Peppers, Cheddar Cheese onions, hot sauce and s/p
Bacon, Ham, Canadian Bacon, American Cheese & s/p
Cheddar Cheese, Turkey Chili, s/p, onion, Jalapeño & Scallion
Spinach, Tomato, Onion, Avocado, Swiss Cheese & s/p
Tomatoes, Feta Cheese, Bell Peppers, Spinach, & s/p
Spinach, Feta Cheese, Lox & Scallion
Choice of Two Fruits Mixed with Vanilla Yogurt
- Pineapple
- Banana
- Strawberry
- Blueberry
Fruits are sessional
HOT SANDWICHES
Abreezy, our signature spicy flour-seasoned breaded and fried Chicken, generously topped with Vermont Cheddar Cheese, Maple Bourbon Glaze, Chipotle Mayo, a bed of spring mix, fresh Tomato slices, Homemade Coleslaw, Chopped Dill Pickles, and Sweet Pickled Onions, all nestled within a fluffy white Kaiser roll.
Marinated chicken seasoned with basil, garlic, and a dash of salt and pepper. It is then delicately topped with Provolone cheese, fresh Avocado, zesty jalapeño peppers, onions, ripe tomatoes, and a smoky Chipotle Mayo, all served on a soft white Kaiser roll.
Havarti Cheese, creamy avocado, ripe tomato, and our homemade nut-free pesto spread. All perfectly pressed between thick slices of our wholesome 7-grain sliced bread.
Roast pork, Pickled carrot and Pickled onion, Cilantro and Jalapeno, Cucumber and Chipotle Mayo
Homemade Falafel Balls, Avocados, Lettuce, Tomatoes, Pickled Cucumbers & Onions, Topped with Tahini
Delight in the savory combination of ham, Havarti cheese, cream cheese, and tomato, all nestled between slices of Jewish rye bread. This mouthwatering creation is served alongside our tangy Carolina dipping sauce, a delightful blend of barbecue and honey mustard flavors.
Chicken Parmesan sandwich featuring homemade marinara sauce, shaved Parmesan, Provolone cheese, Italian seasoning, and breaded chicken tenders.
Choose your preferred bread from our selection of rye, 7-grain, or white Kaiser, perfectly paired with American cheese.
spiced marinated ribeye, raw baby radish, Israeli salad, tahini dressing, spring mix in a wrap & side of fries
grilled chicken, bacon, cheddar cheese, pico degallo, guacamole, chipotle mayo, of hero with side fries
goat & feta cheese spread, roasted butternut squash, hot honey, fresh herbs, arugula, on 7 grain toast side of fries
Cold Sandwiches
Turkey, avocado, Swiss cheese, bacon, lettuce, tomato, mayo, and spicy mustard, all served on a fresh multigrain roll.
Fresh mozzarella, cucumber, lettuce, tomato, red onion, fresh basil, and fresh mint, drizzled with olive oil and red wine vinegar. All perfectly nestled on a multigrain roll.
The classic combination of crispy bacon, fresh lettuce, juicy tomato, and creamy mayo, all served on your choice of bread: rye, 7-grain, or Kaiser.
Enjoy a scrumptious wrap filled with your choice of roasted turkey or ham, crispy bacon, fresh lettuce, juicy tomato, and zesty chipotle mayo.
Lobster meat, refreshing cilantro, lemon juice, red onion, crunchy celery, and salt & pepper with a hint of Old Bay seasoning. All served on a toasted buttered potato bun, perfectly complemented by a bed of spring mix. Add fries - 4
Red Peppers, Provolone, Fresh Basil, Spring Mix, Tomato & Nut-Free Pesto Mayo
Our homemade hummus, creamy avocado, crisp lettuce, juicy tomato, fresh onions, and refreshing cucumbers, all drizzled with a tangy balsamic vinaigrette.
Your choice of turkey or ham, accompanied by crisp lettuce, juicy tomato, savory bacon, and creamy mayo, all served on a wholesome multigrain roll.
Fossil Farm In house roasted turkey: Seven Grain sliced, apples with cranberry spread
Salads
Spring mix, creamy Feta cheese, hearty chickpeas, flavorful Italian olives, juicy tomatoes, crisp cucumbers, vibrant peppers, grated Parmesan cheese, and a sprinkle of Italian seasoning.
Gilled chicken, crunchy croutons, grated Parmesan cheese, and a perfectly cooked hard-boiled egg, all tossed in a classic Caesar dressing. Also available in a wrap,
Crisp spring mix, tender grilled chicken, creamy avocados, juicy tomatoes, and fresh mozzarella. Enhanced with a sprinkle of Italian seasonings, salt, and pepper, then drizzled with our homemade balsamic vinaigrette.
Spring mix, crisp celery, savory bacon, juicy tomatoes, creamy avocados, a perfectly cooked hard-boiled egg, and crumbled blue cheese
Spring mix, sweet Craisins, crispy bacon, indulgent candied walnuts, and baked goat cheese. To enhance the flavors, a drizzle of honey adds a touch of sweetness, and a side of apple cider vinegar provides a tangy twist.
Spring mix, ripe tomatoes, flavorful onions, tangy Feta cheese, Parmesan cheese, and a sprinkle of aromatic Italian seasoning.
spinach & arugula lightly tossed with honey vinaigrette, feta cheese, bacon, sweet pickled red onions, craisins, butternut squash & the seeds drizzled with balsamic glaze
Kid in you
Ketchup & Mustard on the side if asked for
Hot dog with our homemade turkey chili.
Seasoned with a touch of salt and pepper and topped with fresh tomatoes, onions, hot peppers, pickles, and zesty spicy brown mustard. This classic combination captures the authentic flavors of the Windy City.
Spicy Brown Mustard & Sauerkraut
Chipotle Mayo, Italian Olives & Red Onions.
Avocados, Tomatoes & Pickles.
3 piece - 6.00 | 6 piece 9.00
Small - 5 | Regular - 9.50
American or Cheddar Cheese on Your Choice of Bread.
Marinara sauce, melted Provolone cheese, and shaved Parmesan, all served on a flavorful bagel